Top 6 Reasons Why I Blog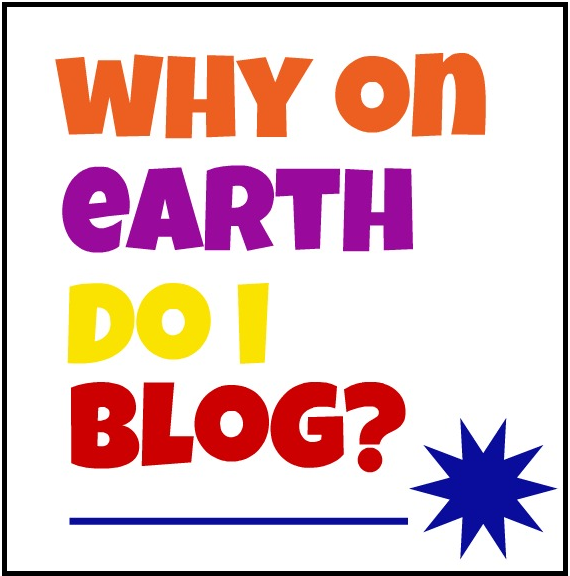 Image courtesy of pursuitoffunctionalhome.com
It has been one of my interest in the past to set-up and maintain a blog of my own. Although, I have tried it in the past but it has never been a success due partly after conducting my own research at that time- that everyone else is into blogging.
Facebook was just starting to gain ground here in the Philippines and Friendster was king. Social networking at that time then was just that - being social and having a network. The content isn't that lively and the only way of accessing it is through your desktop. Mobile internet at that time is somewhat too futuristic. As for my blog, around 90% of my time was spent on learning its intricacies, at tweaking its code to look good rather than putting much effort at building its content. Until finally my interest waned and my blog went into oblivion.
Five years later, I rediscovered it and was amazed that it was still alive lying idly in cyberspace. I entertained the thought of resurrecting it having my recollections on why I did it in the first place. Past forward to present, so many things in my life have changed. Unfortunately, quite a number of them already buried without any chance of recovering it (since my memory is a poor resource and all my hard-drives including its back-up has either been damaged, lost or corrupted). But for those things I posted across the web- I can still retrieve it. I can still access it through my Flicker and Photobucket accounts. And I think this is one small thing we fail to consider or probably just took for granted, precious memories we failed to store.
Luckily now, there is Facebook and Twitter and Instagram and a lot of other social networking platforms out there and you don't have to worry about the hassle of setting up a blog. Those sites existed primarily having the same reasons why blogging platforms like Blogger and WordPress and MovableType came into being.
But for those of you who wanted to know why I wanted a blog of my own?
Here's my Top 6 Reasons why I Blog
.
Fun - Instead of wasting my time wandering around the web or playing addictive games like Candy Crush Saga or DOTA, I'd probably want to waste my time tinkering on how to set-up a blog and improve it's page ranking, master SEO and be an expert on keywords. Also try to figure out how to harness the power of social media and in return, probably earns me a new career as a Digital Marketing Manager in the future.
To Help people - I want to share a cent of my wisdom, my knowledge, and my experiences to anybody who probably upon reading my blog will see value on it. Maybe apply it in their own personal lives and just maybe- make a little bit of contribution to humankind.
Build my network - Haha! This is easy, as simple as clicking the button on the Add Friend at Facebook, LinkedIn or Instagram. But I want more than that, I want to show people that I also contribute. Even a blog or two can tell how wide and vast my skills and interests are. In other words, I'm building my network not based solely on quantity but on the quality side as well.
As my online Journal - An online repository of my thoughts, interests, ramblings, and some mundane stuffs probably. May also serve as a venue to hone my new skills acquisition strategies at self and career development, for some of my personal milestones, at my attempt at studies on life's mysteries and hidden powers.
Passive Online Money-Making Machine - Yes, that's right! Through Google Adsense! The more I blog, the more I become creative. The more I become creative, the more people visit and read my blog. The more people visit and read my blog, the higher the page impressions of my blog becomes and the higher possible click-thrus I can expect. This means, more clicks is equal to more bucks (with my evil grin)! Not to mention, the improvement of my command on the English language, the expansion of my vocabulary, the pursuit of grammatical competence therefore making myself invaluable as a result.


To give justice to my university degree - Having finished Bachelor of Science in Computer Science in one of the major Universities here in Cebu and I'm not sure whether this would still made any sense. I just felt that doing this blog made me use the computer of which it still involves a little bit of science. Lol!